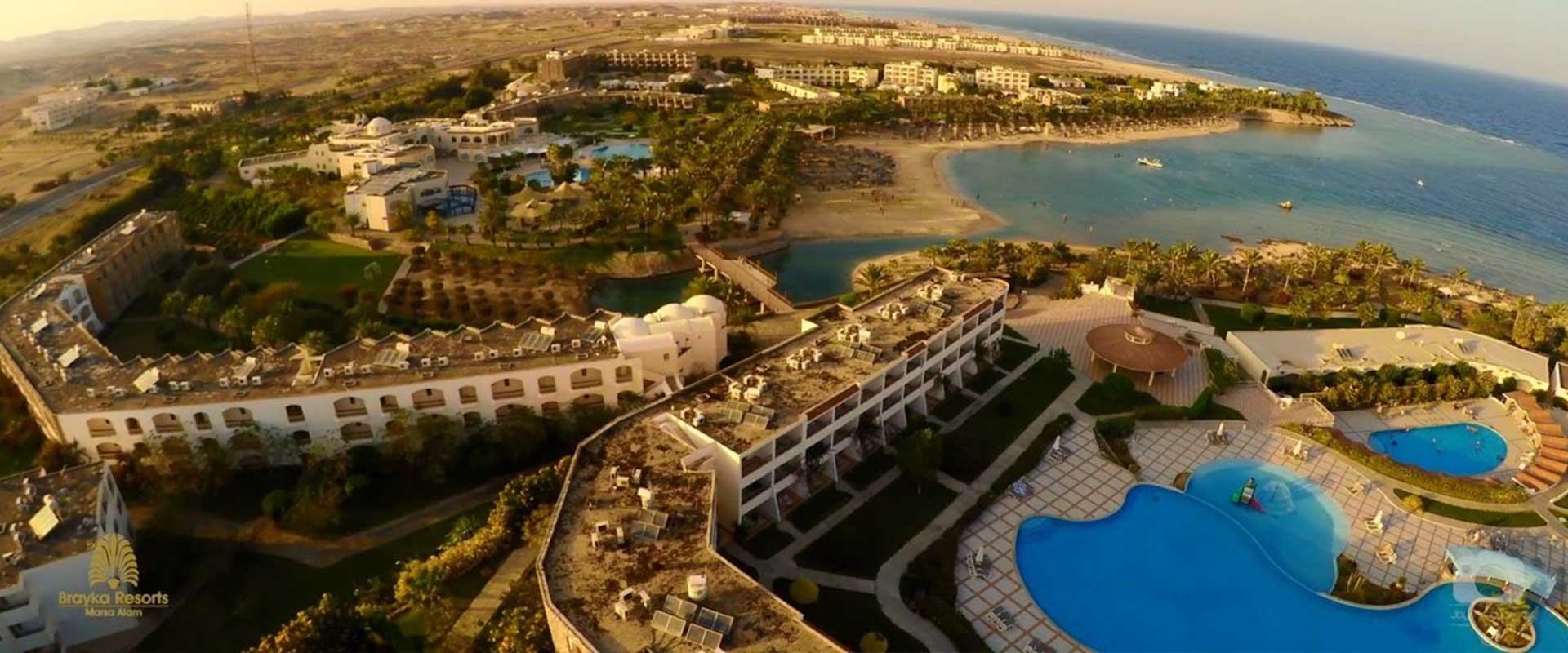 About Us
Brayka The Meaning Behind the Name
"Brayka" is the diminutive form of "Berka" in the Nubian language, which means "small pond". Hundreds of years ago when it flooded, a small pond was formed at the site, and the bedouins ("Abbabda") used to bring their camels and other animals to drink the sweet water of this pond. Gradually, this area came to be known as "Brayka Bay".

Brayka Resorts
Brayka Resorts Complex is offering a new and unique holiday experience. Brayka Resort is much more than just a hotel complex, they are a destination within a destination where relaxation meets family time along with fun and party with friends.
Beautifully nestled in the stunning Brayka Bay, they range over 1.3 km of coast line offering sandy beaches, tropical gardens, excellent leisure facilities and two stunning outer coral reefs that are home to an incredible diversity of marine life.
Brayka Resorts are three holiday resorts Brayka Bay, Royal Brayka and Brayka Lagoon, each with separate reception and sets of room types, offering three different holiday concepts.